Trust Funding and Beneficiary Designations
By Hengameh Kishani
January 3, 2019 
There are two common mistakes in estate planning: not funding the living trust and not completing and submitting beneficiary forms. The beginning of the new year is the perfect time to do a spot check of your estate plan, to make sure that your trust is fully funded and your beneficiary designations are all up to date. By taking a few simple steps, you can avoid expensive and time-consuming probate administration procedures for your loved ones.    
Funding Your Living Trust  
A living trust is a common estate planning tool, the primary purpose of which is to keep assets out of probate. But if a living trust is not properly funded, the estate assets will still be subject to probate, causing unnecessary delay and expense in administering the estate.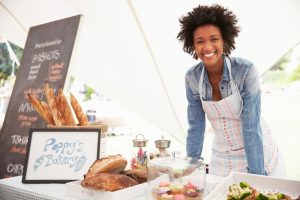 What does it  mean  to "fund"  your  trust?   
Funding  your living  trust means  transferring  title on your assets  from your name  to the name of your living trust. Instead of holding title in your individual name  (or in the names of you and your spouse or partner), you will hold title as trustee  (or trustees)  of your trust.  

How do you transfer assets into your trust?  
Each asset requires a different action to be transferred into the living trust. For example, real property is transferred through deeds, bank accounts are retitled with the bank, tangible property is typically transferred by declaration, and business interests are retitled in the records kept by the officers of the business.  
It is important to determine exactly what is required to transfer each asset into the living trust. Sometimes unique issues have to be addressed before the transfer can be completed. For example, some business interests may have restrictions on transfer set forth in corporate bylaws or a company operating agreement, which may prohibit or condition a transfer. For help with transferring assets and addressing any unique issues, consult with your estate attorney.  
Do I need a Certification of Trust to transfer title?  
Financial institutions and other parties will usually ask for documentation of your trust when transferring title. If you provide a copy of your trust, you will be sharing all your private estate planning wishes with these parties.  Instead of providing a full copy of your living trust, you can provide a "Certification of Trust" instead.
A Certification of Trust includes the name and date of the trust, identifies the grantor(s), the current trustee(s), the tax identification number of the trust (which is generally the social security number of the grantor(s), in addition to the trustee powers provisions and signature pages of the trust. The Certification of Trust provides third parties the information they need to retitle your assets, but keeps your wishes private.  A Certification of Trust is not required to transfer title, but it is often desirable for these reasons.  
Which assets  should I put into my trust?   
Most estate assets generally should be transferred into a living trust, such as real property, bank accounts, and business interests. Certain other assets, particularly life insurance policies, retirement plans, and annuities, typically cannot be transferred into trust but can be given beneficiary designations.  On the designation form provided by the financial institution, you can name your living trust, or any combination of individuals and charities, as beneficiaries. Additionally, some assets raise unique issues:
Stock Options, RSUs, and ESPPs. Transferring or assigning stock options, restricted stock units ("RSUs), and employee stock purchase plan ("ESPP") units into a living trust is often either impossible or, if possible, may result in income tax consequences. Consult with your estate attorney, your tax preparer, and your stock plan administrator about your choices in assigning or transferring your stock options.
529 Plans. Before transferring a 529 plan into your trust, the terms of the trust must be consistent with the terms of the plan.  As an alternative, consider naming successor custodians on the plans. 

 

Foreign Assets. Foreign assets generally should not be transferred into a United States living trust. Many foreign countries do not recognize trusts. In those countries that do recognize trusts, transferring a foreign asset into a United States living trust may result in taxation.  

 

Copyrights. Use caution before transferring copyrights into a living trust. Copyrights transferred to a living trust can be terminated by heirs 35 years after transfer, while copyrights transferred by will are not subject to the same risk. Copyrights passing by will however, may be subject to probate. Consult with your attorney about the best way to handle copyrights in your estate plan. 

 
What happens if assets are not transferred and beneficiary forms are not completed and filed?                
Living trusts are often coupled with a pour-over will and a schedule of assets that act as safety nets in case you do not fund your trust before you become incapacitated or pass away. The pour-over will and schedule of assets serve as evidence of intended funding, and subject to court approval, assets can be transferred into trust after death through a Section 850 petition, also known as a Heggstad petition, which is much simpler and less expensive than probate. However, it is not a good idea to rely on these safety nets alone because they still create unnecessary delay and expense for your loved ones, and the outcome is uncertain.   
How do I spot-check for trust funding and beneficiary designations?  
Review title on all your assets to confirm they are held in the name of the trust.  For your real property, check your last recorded property deed.  For your bank accounts, check your monthly or quarterly bank statements.  For your business interests, check your stock certificates, stock statements, or a current membership statement of the operating agreement.  Also make sure that the assets appear on your trust schedule of assets.   
For each of your life insurance policies, retirement plans, and annuities, contact the financial institution and request written confirmation of the beneficiary designations already in place. If your beneficiary wishes have changed, or if you never previously made a designation, make sure to complete and submit new designation forms.  Request the forms from the financial institutions and carefully follow the instructions for completing and submitting the forms.  
If you have unique assets and you are not sure how to handle them, or if you have any other questions about funding your trust or completing your beneficiary designation forms, make sure to consult with a licensed, qualified attorney for help and advice.   
DISCLAIMER: This article contains general information about legal topics. It is not, and is not intended to be, legal advice. Your use of information in this article does not make Joseph Ferrucci, Attorney at Law P.C., or any of its attorneys, your attorney and does not establish an attorney-client relationship. Every case must be analyzed independently, based on the specific and unique facts of the case. If you have questions about your particular case, consult with a licensed, qualified attorney. This article is intended for personal use only, and not for publication or distribution. 
© 2019 Joseph Ferrucci, Attorney at Law P.C.